What is the Herzo Survivor


The Herzo Survivor is a volunteer, non-profit monthly newsletter serving those Veterans of ASA who served at Herzo Base, in Bavaria, Germany  We welcome Herzo Base Veterans who served from the beginning of Herzo Base as an ASA Post in the late 1940s, up to our time frame, which currently includes those who served up to and including the 1970's as a member of ASA.

This currently comprises in the neighborhood of 1800+  personnel.
The Newsletter


The Herzo Survivor Newsletter is a monthly letter, written in an informal fashion and consisting primarily of letters from members, photos from the past and the present of members, their families, Herzo Base, Germany. Published on a monthly basis, ten Issues per year.   We also include news of our members and their families, short biographies, limited obituaries, snippets of humor or Sage (?) advice.  We do not promote any organizations other than our own.  We promote no political views nor military (or other government) organizations.  In other words, we are a friendly little gossip, personal news, photos & events newsletter for Herzo Base ASA Veterans.
Subscribing to Newsletter

You can subscribe to the Newsletter by clicking the blue button above and printing the form.  Print out the Form (File) which is in MS Word Format.  You must include your Name - Address - Time of Service at Herzo Base or an affiliated Detachment and Telephone Number.   

"PLEASE READ & FOLLOW THE INSTRUCTIONS CAREFULLY & PLEASE COMPLETE THE FORM.  **New Subscribers are normally entered in a Newsletter Issue with any comments or personal history that is submitted.  So we encourage you to submit such comments, etc.  Many times, this results in your being contacted by old buddies from your Herzo Days.


Strictly non-profit and volunteer ( Deficits are taken care of by this writer).  Widows of ( confirmed ) Herzo Base Survivors (within our time of service frame) will receive the newsletter without charge.    

     While our Group originally consisted of Herzo Base ASA vets who served there in the Mid-Fifties, in recent years the Herzo Base Reunion Committee has elected to include Herzo Base Veterans  up to and including the early 1970's in our Core Group & within the directory & mailing lists.  We look forward to the inclusion of these Veterans and already have quite a number contacted and listed.  We also welcome  Herzo Base US Air Force Veterans.

Links to other ASA sites are provided for you  on our  Links Page ,which may help you to find Herzo Vets from your place of assignment.  We will continue to try to provide information - History - links - names & news  for ALL Herzo Vets. 
Mailing Dates


The newsletter is sent out on or about the 20th of each month.  If you do not fall within the time frame of this organization and are looking for Herzo Vets from your place of service,  we suggest you  go back to our
Links Page
and from there, navigate to the various other ASA sites we have provided LINKS for.  Or you can Google "Herzo Base". 
The name "The Herzo Survivor" copyrighted 1998 thru 2005

Contents & Design of this page may be reprinted only for personal use. or with permission of site manager.

The Herzo Survivor - A Newsletter

For Those Veterans of Herzo Base, Germany, who served During

late 1940's through the early 1970's

United States Army Security Agency Unit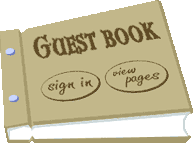 The Herzo Survivor Newsletter

Subsription Form May 2016 thru April 2017

now Available for Printing

Click on Button Below For  Download in MS Word format